Monster Look-N-Find is written by Jess Smart Smiley an illustrator, living and working in Utah. His first graphic novel, Upside Down: A Vampire Tale
, was recently released from Top Shelf Productions, and he's currently working on a monster Look-N-Find book (think Where's Waldo? but with monsters) as a follow-up to his Monster Coloring Book. Did we mention that he like monsters?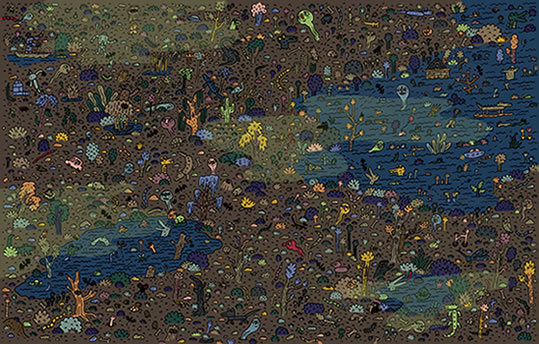 Upside Down: A Vampire Tale
Harold is a friendly young vampire – but he loves candy so much, the dentist might have to pull his teeth! Now, what if he and the dentist, plus a couple friendly bats, all get caught up in the evil plots of the local witch? It's a wild magical romp for all ages, just in time for Halloween!