The Haunted Basement
October 3rd – November 3rd, 2013
$25 weekdays and $27 Fridays & Saturdays
Tickets go on sale August 1st at www.soapfactory.org
"Don't be embarrassed about opening your mouth and letting rip with all you've got,
because the person right next to you will probably be screaming too. And remember—a scream
at the right time may save your life." – William Castle, cult horror film director
MINNEAPOLIS – Seven may be a lucky number to most, but for those foolhardy enough to explore The Soap Factory's infamous Haunted Basement in its seventh, luck is a resource in dreadfully short supply.
Directed for a second year by Noah Bremer, The Haunted Basement is a fully immersive terror adventure designed to traumatize new visitors and returning Haunted Basement fans alike. With a fiercely demented creative team, consisting of set designers, makeup & costume designers and even olfactory scientists, Bremer has crafted an experience that will disorient and terrify visitors at every shadowy twist and turn.
Always a provocative assault on the senses, this year's Haunted Basement will take sensory overload to outrageous new extremes, ranging from deviously twisted soundscapes and unexpected tactile experiences, and also including the presence of an entirely new spectrum of nauseating odors provided by the smell engineers of the St. Croix Sensory.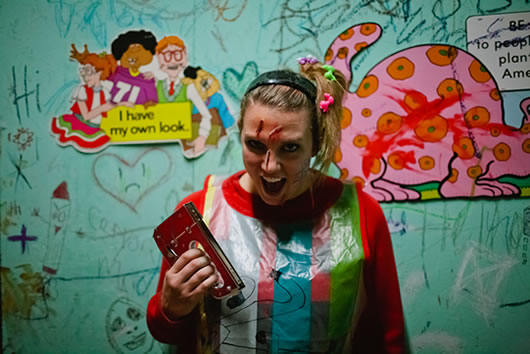 Beyond the structural design of this year's project, Makeup Designer Kristen Leigh and Costume Designer Alli Olwell collaborate with this year's Haunted Basement performers to create customized character designs, promising to unleash some of the most gruesome unfortunates ever to dwell beneath The Soap Factory.
Fancy yourself a hard-hearted veteran of The Haunted Basement, never breaking a sweat, never uttering a scream? We throw down a gauntlet and challenge visitors to journey through the entirety of the Haunted Basement completely alone. Special "Test Subject" Haunted Basement tickets will be released in September, in very limited quantities. Keep an eye on The Soap Factory's Facebook, Twitter and Instagram accounts for updates, giveaways and sneak peeks at this year's Haunted Basement.
Did all that screaming make you parched? Fridays and Saturday's during The Haunted Basement, join us for a drink in the Spooky Speakeasy. With craft cocktails, an eerie atmosphere and spooky music, this pop-up bar is the perfect place to decompress after your journey through The Haunted Basement. Ticket price includes entry to the Spooky Speakeasy. Or use the "secret knock" and check out the Spooky Speakeasy without Haunted Basement tickets.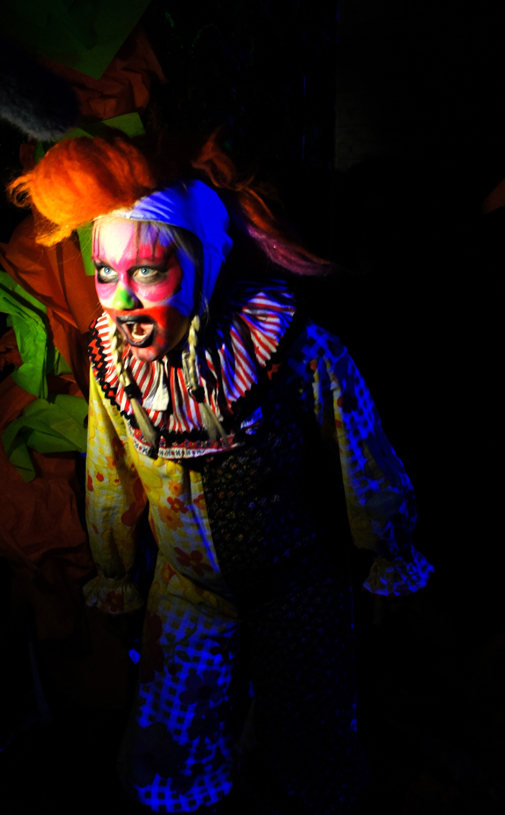 _____________________________________________________________________
The Soap Factory celebrates its 25th year as a laboratory for artistic experimentation and innovation, dedicated to supporting artists and engaging audiences through the production and presentation of contemporary art in a unique and historic environment. Based in the historic National Purity Soap Factory in downtown Minneapolis, The Soap Factory is a 501(c )(3) non