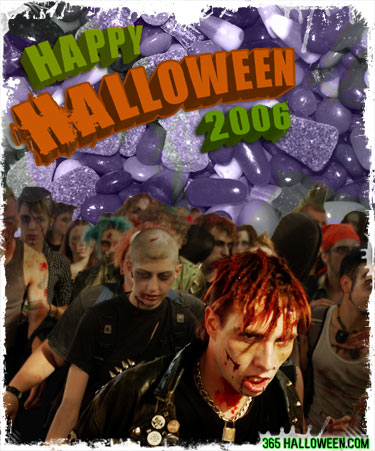 The Big Day is finally here! All your preparation and excitement are paying off today. All year it feels far away, and then BAM you're watching the sun begin to set on Halloween night. Everyone has their own rituals for this day to make it memorable and fun. On a weekday like this year we finish our day at work or school, get home around sunset or dusk and; put on a costume, throw or attend a party, trick-or-treat, visit an outdoor event, watch scary movies, prepare and eat a themed meal, pass out candy, pass out drunk, cause trouble, go to a club, attend a "harvest festival" or other church event, chase the paranormal, tempt monsters of the night, or do nothing and all and go to bed early. Or a hundred other alternatives, depending on your location and tastes.
What are you doing today and tonight? What are your Halloween traditions? How's the season been for you in general? Please answer our polls and leave some comments below.
PS- Come back tomorrow for a Halloween decompression. We'll make you feel all better.
Picture credits to Rob Alder and Harpersbizarre for their zombie and candy photos, respectively. Thank you!