Halloween Horror Nights at Universal Studios Hollywood is only a few days away! This year, the spooktacular event has more mazes than ever – created by the sickest minds in horror.
Alice Cooper: Welcome to My Nightmare – This outrageous new maze will take guests through the twisted mind of shock rock legend, Alice Cooper. From razor-sharp guillotines to electric chairs where you can still smell the burning flesh of its victims, this new addition to Halloween Horror Nights is sure to shock you!
Below are renderings used in the development of this maze entitled SICK THINGS and FEARMASTER ALICE.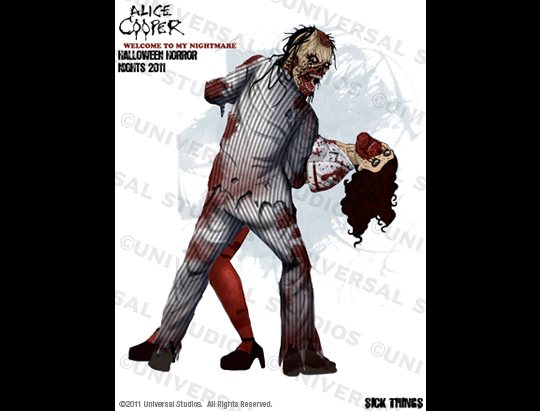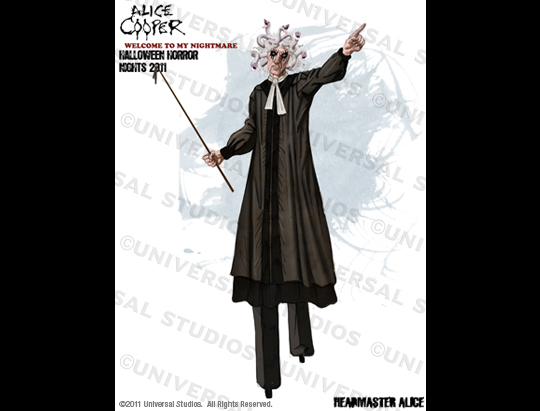 "Halloween Horror Nights" will take place on select nights beginning September 23 and continue on September 24, 30; October 1,7, 8,9, 14, 15, 16, 20, 21, 22, 23, 27, 28, 29, 30, 31.
To order tickets click here.