Halloween Horror Nights at Universal Studios Hollywood is only a couple weeks away! This year, the spooktacular event has more mazes than ever – created by the sickest minds in horror.
La Llorona – According to legend, La Llorona is a woman doomed to wander the Earth forever consumed with the guilt of drowning her children and then herself. This spine-chilling maze takes you through the remains of a haunted Mexican village – and beware, for those who hear the screams of La Llorona are marked for death!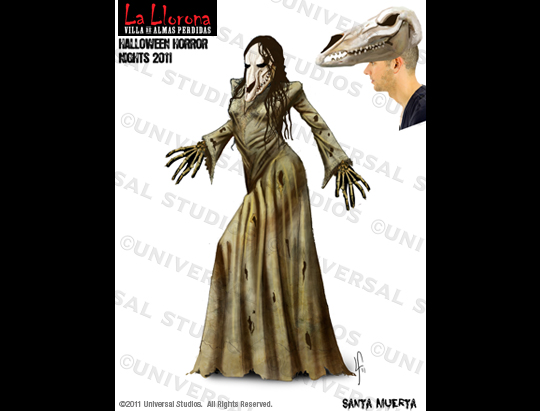 "Halloween Horror Nights" will take place on select nights beginning September 23 and continue on September 24, 30; October 1,7, 8,9, 14, 15, 16, 20, 21, 22, 23, 27, 28, 29, 30, 31.
To order tickets click here.