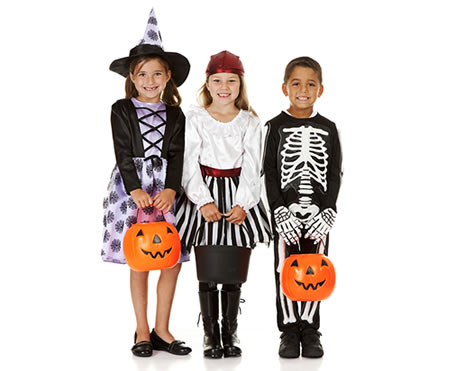 Horay, Halloween Day 2009 is Here! The weather is drizzly on the east coast but the temperature outside is pretty fair. Halloween falls on Saturday this year, providing trick-or-treaters even more opportunity for attending Halloween parties and events during the day. Here are some precautions or safety rules for trick-or-treating!
If your children are younger, please go with them door to door.
Older children should have buddies or friends to go with.
Make sure children wearing masks can see clearly.
Children wearing dark costumes should attach reflective tape or stickers to make themselves more visible, at night.
Use a flashlight and make sure it isn't on this recall list.
Inspect your children's candy after they get home and before they eat it.
Adults should refrain from drinking and driving, if they are attending Halloween parties.
Be safe and have fun!
If you have any Halloween 2009 experiences you'd like to share submit your report for inclusion on this site. Please help others enjoy the Halloween Holiday and benefit from your wisdom by sending in your tips.